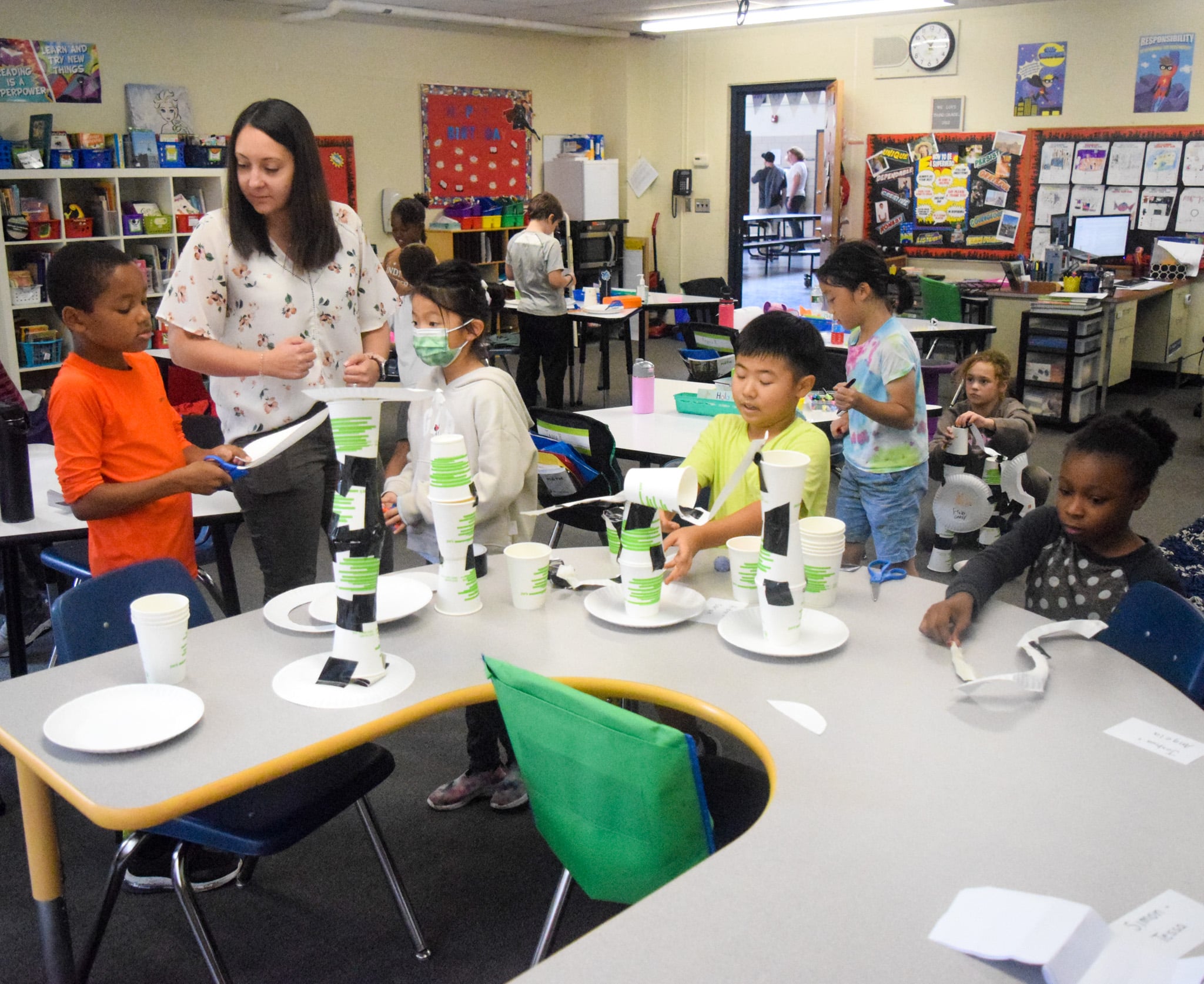 Sage understands that having a gifted child is a source of great pride but also presents its own set of challenges and responsibilities. Our school was founded to help students and their families celebrate children's academic talents and also provide the challenge they need to meet their potential.
But who is a typical Sage student and is The Sage School right for your child?
In our nearly 35 years as a leader in gifted education, we have found profiles of successful students at Sage can vary widely. In general, prospective students:
have demonstrated academic success and mastery in their current school well beyond their same-aged peers.
are greatly diverse in personalities, talents, and backgrounds, but can be described in the following ways:
seek more challenge or interest in advanced studies.
enjoy working collaboratively with others and exploring new ideas.
For younger applicants, we look for students who:
show strong curiosity.
demonstrate enthusiasm for learning.
are able grasp concepts quickly or work above grade level
engage positively with their peers and teachers.
Classroom readiness is key. Even students in our Beginners and Pre-K classes experience multiple transitions in and out of the classroom each day. They use the bathroom independently, and need to be able to communicate effectively and follow teacher instruction.
Sage students are defined not just by academic capabilities but through their extra-curricular interests as well. Many of our students play competitive level sports or are accomplished musicians, artists, and performers (sometimes both!). Without question, we are looking for kind, empathetic, creative, and respectful students who are willing to work hard and love to learn. It is these characteristics that we value and that allow our teachers to create a warm, welcoming environment where students feel comfortable to take risks, ask questions, and make discoveries.
Start your exploration of The Sage School by either scheduling a tour, attending one of our many admission events, or beginning an application. 
Fifth grader, Charles A., is in his Third year at The Sage School.
Dr. Amy Juliano of Dover, MA is the parent of four Sagers in grades eight, six, four and one. This is her family's seventh year at Sage.
JoAnna Shields of Barrington, RI is in her ninth year as a teacher The Sage School. She currently teaches Kindergarten and serves as the Science Department Chair.
Rohan Jayaraman is a 2019 graduate of The Sage School and is currently a Class of 2023 student at The Wheeler School.